ENTRY FEES
ENTRY FEES ARE NON-REFUNDABLE. We have made a commitment to provide you with a top notch, professional NPC event. By submitting your entry, you are committing to be part of it as well. Please do not ask for a refund of entry fees.
CONTEST ELIGIBILITY
Open to all amateur athletes ages 18 & over and open to citizens of any nation
Must be a current member of the NPC to compete. You can purchase, renew or look up a current membership at www.npcregistration.com - Please note that NPC cards run January 1st – December 31st
Junior and Masters athletes must qualify by age on the date of the show (proof of age must be provided at check-in). All competitors will follow NPC rules, guidelines and mandatory poses. Please visit the official NPC site at www.npcnewsonline.com for complete rules and details for your class
NOVICE ELIGIBILITY
You are not required to compete in a novice class even if eligible and may choose instead to enter Open/Masters or may enter both. Novice classes are only open to those who qualify by these terms:
True Novice Classes – This class is for first time competitors only. If you have ever competed in an NPC competition previously (regardless of division), you are not eligible for True Novice.
Novice Classes – Competitors must not have placed 1st in an Open class with 3 or more competitors, may not have won an Overall and may not have placed Top 10 in any National level show.
It is the competitor's responsibility to notify us of a change of any change of eligibility due to prior placing.
HERO CLASSES
HERO Classes are open to all active, veteran and retired military personnel as well law enforcement, firefighters and medical first responders. These will be a single class per division unless athlete numbers dictate dividing by height.
JUNIOR & MASTERS
Junior Classes are offered for athletes ages 18-23 on the day of competition. You are not required to enter a Junior class if you fall within this age range.
ALL athletes must be at least 18 years of age on the day of the contest, no exceptions.
Masters Classes are offered for athletes who's age falls in the specified range. You may enter any of the age classes you're eligible for. Example: 52 year old Bikini athlete may enter the 50+ class AND/OR any younger age range classes.
NATIONAL QUALIFIER
The top 2 placings in all Open divisions will qualify to compete in any National/Junior National show. Eligibility starts at the date of qualification and is good through the end of the following calendar year.
TRIPLE CROWN
All Northwest NPC shows will award points toward an Open Triple Crown and Masters Triple Crown Award. The Triple Crown Award is presented to athletes who win 1st place in at least 3 different shows in the same calendar year in the Open or Masters classes. Athletes can earn a maximum of 1 Open point and 1 Masters point per show, regardless of division.
The Triple Crown Award presentation will take place at the Northwest Championships in Auburn, WA. Winners will receive 2 complimentary VIP tickets if they are able to attend. If they can not attend, the award will be shipped to them. Those who achieve the highest total points – Triple Crown Open Champion and Triple Crown Masters Champion – will receive a $500 sponsorship toward any National level event for the following year. In the event of a tie, all placings will be considered for a tie-breaker.
Visit the TRIPLE CROWN PAGE for complete rules and rankings.
MUSIC
Note: Music is for Bodybuilding, Fitness & Women's Physique and new Classic Men's Physique classes only. All other competitors will walk the stage to house music.
Bodybuilders & Women's Physique have a maximum time limit of 60 seconds and Fitness competitors 2 minutes. Absolutely no profanity is allowed and competitors with profanity-laced music will be subject to disqualification.
All music should be uploaded via the link included in your registration confirmation email. If you have lost this link, you may email support@muscleware.com from the email address you originally registered with to have it re-sent.
Music must be submitted by Wednesday before the show. No music will be accepted at check-in.
PROHIBITED ITEMS
Due to insurance requirements, weights are not allowed in the venue (dumbbells or other). Bands will be provided for pumping up.
Dream Tan is not permitted in the venue nor will any cooking spray for use as glaze (i.e. PAM)
DSLR or detachable lens cameras or video cameras
Except for Fitness, no athlete is permitted to perform flips or handsprings on stage
TRAINER'S PASSES
Insurance requires trainers who require back-stage access to have a current NPC Membership to obtain a trainers pass. Passes grant general admission access to the spectator area as well so those who purchase a trainer's pass do not also need a ticket except where reserved seats are desired. Passes will be available on the Ticket page or in person at check-in (cash only). No person will be permitted back stage without a trainer's pass and no pass shall be issued to any person who does not present a valid NPC card.
NO photography or videography is permitted backstage. Trainers may not bring photography equipment into the athlete areas.
TANNING, HAIR & MAKEUP
Center Stage Tan is our exclusive spray tanner for this event and handles booking appointments for on-site hair and makeup services. All competitors should have a competition style tan applied prior to the show. We recommend using Center Stage Tan as their solution is designed specifically for these types of events and they will be on-site for touch ups and assistance. On-site tanning may ONLY be performed by our licensed and insured tanning affiliate.
Trainers may not bring in any airbrush tanning equipment or do any airbrush tanning on the premises! Any trainer tanning their competitor back-stage or in the venue will be removed and the competitor disqualified. We are adamant about this as the tanning creams/sprays can damage the venue.
PHOTOGRAPHY
Famed Physique Photographer Mark Mason will be the Official on-stage Contest Photographer and Videographer. Contact Mark directly for further information at markmason@mindspring.com or to pre-order your contest stage photos visit: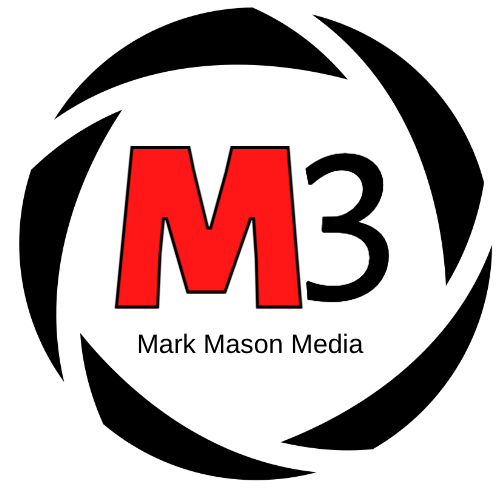 ATHLETE CHECK-IN
All athletes must check-in on during the designated timeframe and must have current NPC membership at this time.
Each athlete will be measured and/or weighed at check-in, depending on their division, with a certified medical device. Athletes will be placed into the class they actually measure or weigh into. Height classes will be divided after check-in to keep class sizes as even as possible.
Classic Physique athletes must not exceed the maximum weight specified for your height. If you come in heavier than the max weight you will have the option of moving to Bodybuilding or Men's Physique but cannot compete in Classic Physique. No refunds will be given for Classic Physique entries that do not make weight.
GUIDELINES
All competitors will follow NPC rules, guideline and mandatory poses. For complete guidelines and rules, visit the official site of the NPC: www.npcnewsonline.com Exhibition of poor sportsmanship will be grounds for automatic disqualification.
Schedule of Events
Athletes must check in during the designated times either Friday or Saturday:
Friday, November 1 - Early CHECK-IN: 5:00-7:00pm - All divisions
Saturday, November 2 - Late CHECK-IN: 7:00-8:00pm - All divisions
After Friday check-in is complete, the roster will be updated with height divisions for each class.
START TIME 9:00am – PREJUDGING – All Divisions will compete in judging rounds beginning with Men's classes first, then Women.
Men
Men's Bodybuilding – Novice, Masters (70, 60, 50, 40), Junior, Wheelchair, Hero & Open
Classic Men's Physique – True Novice, Novice, Masters (60, 50, 40, 35), Junior, Hero & Open
Men's Physique – True Novice, Novice, Masters (60, 50, 40, 35), Junior, Hero & Open
Women
Fitness – Open
Women's Bodybuilding – Open
Women's Physique – Novice, Masters (45, 35), Hero & Open
Figure – True Novice, Novice, Masters (60, 55, 50, 45, 40, 35), Hero & Open
Wellness – True Novice, Novice, Masters (45, 35), Hero & Open
Bikini – True Novice, Novice, Masters (60, 55, 50, 45, 40, 35), Hero & Open
4:00PM – FINALS – All Divisions will perform individual routines while being introduced by the emcee. The top 5 placings in each class will be awarded. Order will be the same as for Prejudging. Finals is expected to end approximately 8:00pm