NPC & IFBB Bodybuilding
The FX Supps Emerald Cup is one of the most highly anticipated bodybuilding events in the Pacific Northwest, and it's returning to Bellevue, WA for another year of exciting competition! This year's event promises to be bigger and better than ever before, featuring some of the best amateur and professional physiques in the US. With a wide range of divisions and classes for both men and women, the event offers something for everyone, whether you're a seasoned competitor or just getting started on your fitness journey.
But the Emerald Cup isn't just about the competition – it's also a great opportunity to meet and connect with other fitness enthusiasts and companies from around the country. Whether you're looking to network with vendors, athletes, coaches or simply want to soak up the electric atmosphere of the event, the Emerald Cup is the place to be!
NEW IFBB Pro Masters classes added on Friday! Check the schedule for details.
REGISTER TO COMPETE
GO TO REGISTRATION PAGE
Entry Fee is $150 per class
Entry Deadline: April 14 at 6:00pm
Late entry fee (after 4/14) is $225 for the first class, $150 for additional classes
Please visit the Competitor Info Page for complete information
This event is sanctioned as a National Qualifier. The top 2 placings in each Open Class qualify for nationals. Masters athletes qualify for Masters Nationals regardless of placing.
Athletes must be at least 18 years of age by the day of show
Competitors ages 18 and 19 entered in any division must show proof of age
Must have current year NPC membership by day of athlete check-in to compete – www.npcregistration.com
Competitors may compete in as many divisions as they would like and are eligible for (i.e. Open & Novice, Physique & Bodybuilding, etc)
TICKETS
Weekend Pass – $120 – Includes General Admission access to the entire Emerald Cup weekend
VIP Reserved Day Pass – $80 – Includes premium reserved seat for BOTH Prejudging and Finals
Judging Tickets – $25 General Admission
Finals Tickets – $45 Reserved, $40 General Admission
No discounted kid's tickets are available for this venue. Only infants in arms will be admitted without paid admission.
Tickets are ONLY available for Will-Call pick-up and will not be mailed.
General Admission tickets are available at the box office on day of show CASH ONLY AT THE DOOR
Athletes will receive complimentary General Admission access on the day they are not competing. Anyone not competing must have a ticket OR trainer's pass to attend, no exceptions!
VENUE
The Emerald Cup Bodybuilding & Fitness Expo is hosted in beautiful Bellevue, WA at the Meydenbauer Center. Located just 9 miles east of Seattle and with easy access from I-405, I-90 and Highway 520 getting to Bellevue is an easy trip whether you drive or fly.
Meydenbauer Center
11100 NE 6th Street
Bellevue, WA 98004
Website: www.meydenbauer.com
HOTEL
The Courtyard Marriott is the official host hotel of the 2024 FX Supps Emerald Cup Bodybuilding & Fitness Expo. Located just 1 block from the Meydenbauer Center, the Courtyard offers exceptional convenience for athletes and spectators alike.
The group rate is $174 per night for a King or $184 for a double Queen room. Athletes and attendees may receive this rate from Thursday, April 25 – Monday, April 29 and must book by April 4 to receive the discount.
Reserve Your Room
11010 NE 8th Street Bellevue, Washington 98004 – Ph: (425) 454-5888

Seattle Marriott Bellevue is also offering a group rate of $185 per night for Emerald Cup athletes and attendees, located a block and a half from the venue.
Important Note: Competitors should bring their own linens and blankets if staying at ANY hotel for this event. Please be respectful of hotel linens and furniture. You will be billed for any damages caused by tanning agents. We recommend purchasing the "Cocoon Travel Sheet" which you can sleep in to prevent damage to bedding.
SCHEDULE
THURSDAY, APRIL 25
4:30pm – IFBB Masters Check In
5:00-7:00pm – NPC CHECK IN (Mandatory for Friday athletes, optional for all others)
7:30pm – Competitor meeting
---
FRIDAY, APRIL 26 – 10:00AM Prejudging, 5:00PM Finals
IFBB Masters Pro Classes
IFBB Masters Pro Men's Bodybuilding
IFBB Masters Pro Classic Physique
IFBB Masters Pro Men's Physique
IFBB Masters Pro Women's Physique
IFBB Masters Pro Figure
IFBB Masters Pro Wellness
IFBB Masters Pro Bikini
NPC Classes
Classic Men's Physique
Fitness
Women's Bodybuilding
Women's Physique
Figure
TIME TBD – Final Check in for Saturday athletes
---
SATURDAY, APRIL 27 – 9:00AM Prejudging, 5:00PM Finals
NPC Classes
Women's Bodybuilding
Men's Bodybuilding
Men's Physique
Wellness
Bikini
TIME TBD – Final Check in for Sunday athletes
---
SUNDAY, APRIL 28 – NPC FX SUPPS EMERALD CUP NATURAL
This event will run as a combined session with all classes being judged in the morning followed by a brief intermission and finals in the afternoon.
9:00AM – Prejudging followed by short intermission and Finals
Men's Bodybuilding
Classic Men's Physique
Men's Physique
Fitness
Women's Bodybuilding
Women's Physique
Figure
Wellness
Bikini
TANNING, HAIR & MAKEUP
Center Stage Tan is the exclusive on-site competition spray tanner for this event. Click the link to book your tanning appointment today and let their staff of licensed estheticians take all the worry out of getting the perfect stage color! Center Stage Tan will be backstage the day of the show and have an expert staff to help you with all of your tanning needs. They use tanning products that are specially formulated for the stage and our lighting. We suggest you make your tanning appointment as soon as possible.
Center Stage Tan will also take appointments for hair and make-up services. Your entry fee does not cover spray tanning so be sure to contact directly and schedule with them.
Trainers may not bring in any airbrush tanning equipment or do any airbrush tanning on the premises! Any trainer tanning their competitor back-stage or in the pavilion will be asked to leave and the competitor disqualified. We are adamant about this as the tanning creams/sprays can damage the venue.
DREAM TAN AND COOKING SPRAYS (PAM, ETC) ARE PROHIBITED!
PHOTOGRAPHY
Famed Physique Photographer Mark Mason will be the Official on-stage Contest Photographer and Videographer. Contact Mark directly for further information at markmason@mindspring.com or to pre-order your contest stage photos visit: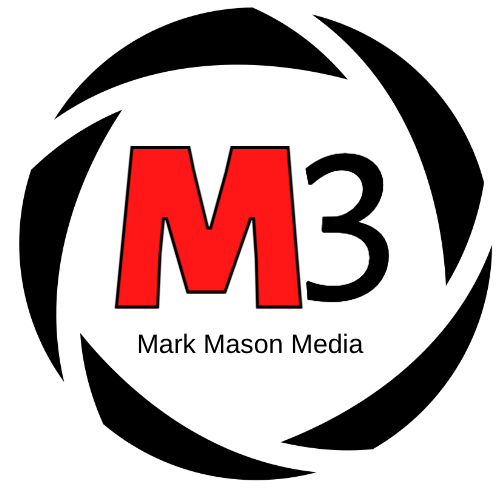 No video equipment will be allowed in the auditorium
No professional photography is allowed.
No soliciting of photo or video services is allowed on the premises.
No camera bags, tripods and other equipment is allowed in the auditorium. No cameras with detachable lenses
Spectators who have purchased a ticket are allowed access to the event with one (1) camera only. Camera must be a "Point and Shoot" camera (no detachable lens)